Round 1 of CPSA Fitness Boot Camp Starts August 15th, 2016
Complete questionnaire at bottom of page to get started!
The Irony
As scientists in the highly technical fields of the Life Sciences, it is ironic that we often overlook very simple things that we can do for our own benefit. On the one hand, we routinely discover, characterize, develop and manufacture highly-advanced therapeutics that improve the lives of millions of individuals around the globe. On the other hand, we often neglect things as simple as exercising enough or eating properly. Essentially, we have time to "save the world", but not ourselves.
The Value
Incorrectly, good physical fitness & nutrition are usually associated with vanity – someone is getting in "shape for the beach". Although an improved appearance is a natural outcome of being in good shape, the tangible values extend much deeper. Foremost is the reduction in risk of mortality relative to pre-standing medical conditions. In short, you can halve the risk of dying from hypertension, smoking, diabetes, and other diseases just by eating right and exercising. A second value stems from how physical activity and proper nutrition impact your mental acuity and outlook. Among other things, they increase your ability to concentrate, improve your self-esteem, reduce anxiety and increase resilience to stress. Lastly, and something to seriously consider as we move into the second half of our lives, is how your state of fitness impacts the long-term proposition of "independent living". Unfortunately for many people who lose the ability to live unaided, initiating fitness/nutrition programs at this late stage in the game is "too little, too late". So, in a sense, adopting routine fitness and nutrition early-on is a way to "train for old age".
The Challenge/Proposition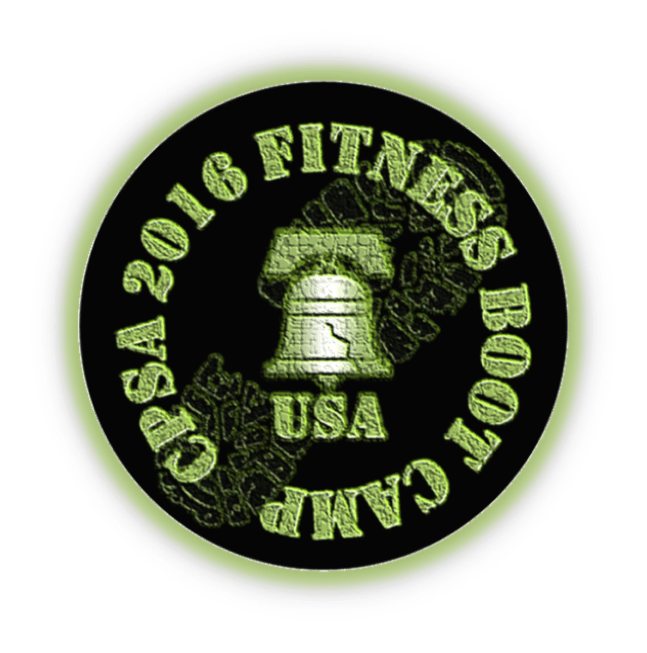 Of course, we as scientist are aware of all of these things – sometimes even at the exact physiological and molecular levels. However, we often get lost in our jobs and studies to the extent of letting our own health slip through the cracks. To this end, we are initiating the CPSA Fitness Boot Camp, which is a 30-day beginner – to – intermediate level program having both fitness and nutrition components. It is performed as a virtual group with the following goals:
Increasing your overall physical activity/fitness.

Implementing simple approaches to balance your nutrition.

Initiating positive (self-rewarding) patterns into your daily routine.
Fitness:  Fast, Effective, Portable & On Demand
All fitness routines are 30-minutes in duration. During Boot Camp you will perform seven routines that cover cardio, core, and general strength & conditioning. Each routine is performed on your schedule – one each day for three weeks – and can be modified for all fitness levels (beginner to advanced). One of the greatest benefits of the fitness program is that it is streamed on-demand so it can be performed at home or while traveling, or even in a gym if you prefer.
Nutrition:  Simple, Clean Eating Plan Supplemented With A Nutrient Dense Super Food Shake.
Boot Camp will include a nutrition guide that has been prepared by a team of nutritionists and dietitians. The nutrition plan focuses on balance, composition, portion control and a meal replacement shake. During Boot Camp you will learn the basics of nutritional balance and adjust your total food intake in proportion to your goals (entry-level cooking skills are required). Nutrition is augmented by the meal replacement (to be used once daily over the course of the Boot Camp) designed to bring consistency and balance to your diet.
Support & Accountability:  1 On 1 & Team Support.
You'll receive 1 on 1 support from us and the support of a virtual group of your colleagues. This multi-level system will help keep you accountable and motivated during Boot Camp and beyond to help you create a healthy lifestyle you can maintain.
Success:  Your Goals, Your Terms
The system of FITNESS + NUTRITION + SUPPORT has been proven over and over again.  By joining the Boot Camp, you will have access to all three elements on a daily basis. No matter if you would like to lose weight, increase lean muscle or improve sports performance, this proven formula will give you the tools to get you back on your A Game!
Timing
The CPSA Fitness Boot Camp will be offered three times before the beginning of CPSA USA 2016. It can be repeated if desired.
Cost
Boot Camp packages start at $160 and include everything you need to be successful including a 30 day supply of the meal replacement shake.  All packages come with a 30 day money back guarantee.
FAQs
Questions?  Check out our Boot Camp FAQs here.
Testimonials
Not sure this will work?  Please check out what our clients are saying here!
Please complete this form to learn more about our CPSA Fitness Boot Camp!
After you complete the form, please check your inbox or spam folder for further instructions.
[gravityform id="17″ title="true" description="true"]