At ExecLevel Wellness, we help "type A", over 40 high level professionals & entrepreneurs conquer stress to lead their best lives. We do that with our From Stressed to Best programs and scientifically designed supplements.
In the midst of the Coronavirus right now, having a strong and healthy immune system is more important than ever!  And many of the same actions you take to de-stress can also help you boost your immune system.
There are steps you can take to make yourself healthier, and we've got a great discussion for you today.
It's an immune boosting checklist…easy things you can do to boost your immune system and turn it into a virus fighting machine! To download the checklist for free, click here: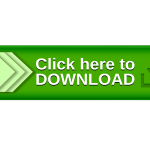 Ok, let's jump into our checklist for boosting your immune system.
For each recommendation, we'll share one cool thing from science that will help motivate you and one cool thing from our Bootcamp program that helps you implement it.
☐ Eat a healthy & balanced diet (low in sugar).
A balanced diet rich in antioxidants (found in vegetables and fruits) and healthy fats can help support your immune system.
ONE COOL THING FROM THE SCIENCE:
As part of Good Nutrition, remember the importance of eating enough, high-quality protein. In your digestive tract protein is converted back into individual Amino Acids. These Amino Acids are the building blocks for your proteins, which are the functional core of your Immune System – e.g., White Blood Cells have > 2,000 different proteins, and antibodies, cytokines, enzymes and chemokines are all proteins. Many of the individual Amino Acids also serve important signaling, transport and anti-oxidant roles, which are equally important to the Immune System.
ONE WAY BOOTCAMP HELPS YOU IMPLEMENT :
BOOTCAMP IS NOT A DIET!!! It's truly a nutrition plan you can use for life…no food groups are eliminated, even chocolate and wine can be incorporated. No counting calories, no crazy meal plans – totally flexible to fit into your busy life. Balanced 40/30/30 plan can be adjusted for your goals whether you want to lose weight, maintain or gain…vegetarian and vegan options available too.
☐ Stay hydrated. Drinking water helps your cells operate optimally, plus it helps your body more easily process food and eliminate waste.
ONE COOL THING FROM THE SCIENCE:
The importance of hydration depends on what textbook you open up. To a chemist, virtually all of your body's chemistries are water-based and work on concentration (amount per volume) – so being hydrated optimally stabilizes these concentrations. To a hydraulics engineer, it represents connectivity – efficiently moving things in and out of, and between systems in your body. If you're interested in the innate Immune System, you realize it is an essential nutrient for maintaining barrier defenses – e.g., mucus, saliva, tears, and skin. In all cases, a good measure of hydration is to simply gauge by the color of your urine.
ONE WAY BOOTCAMP HELPS YOU IMPLEMENT :
One of the bonuses in Bootcamp is a food, mood and workout journal – tracking your water intake helps raise awareness and ensure you hit your daily goals. We share tips and tricks on how to get more water into your life with our daily Coaching videos.
☐ Exercise. Moderate to intense workouts lasting under an hour help boost your immune system both immediately and in the long run.
ONE COOL THING FROM THE SCIENCE:
Universally, all clinical studies show that moderate Exercise vastly reduces the risk of infection (e.g. Upper Respiratory Tract Infection) relative to sedentary behavior. Moreover, at the mechanistic level, moderate Exercise enhances virtually all of the biochemistries that underlie the Immune System. In short, moderate Exercise is the single best means of activating your body's Healthy Chemistries, which in turn strength the Immune System and reduce the risk of adverse immune-related outcomes.
WAYS BOOTCAMP HELPS YOU IMPLEMENT EXERCISE:
SUPER CONVENIENT – workouts are ON DEMAND on any web enabled device or on apps like Apple TV or Amazon Fire Stick which means you can do them from the comfort and safety of your home.
30 MINUTES / DAY – eliminates the "I don't have time" excuse
PROVEN EFFECTIVE – literally hundreds of thousands of success stories
WIDE VARIETY eliminates the "I'll get bored" excuse – yoga, Pilates, strength training and cardio and for all fitness levels (beginner to advanced).
☐ Get enough sleep. This can help improve your body's natural immune function.
ONE COOL THING FROM THE SCIENCE:
The best way to think about sleep is that, while holding today's progress in check, it gives the Immune System time to recharge for tomorrow's battles. Essentially, it is the time that your body produces a number of "pre", and "pro" and "naive" components, which are then readily at hand to be rapidly converted into the exact chemicals and cells needed for immune defense. These components are associated mainly with the adaptive immune system (i.e., ultimately produce antibodies), where healthy sleep has been shown to yield 30% greater immune response to inoculation relative to sleep deprived.
WAYS BOOTCAMP HELPS YOU IMPLEMENT BETTER SLEEP:
Bootcamp is a holistic program, once you start eating according to the nutrition plan and doing the workouts your sleep will improve.
☐ Reduce stress. Chronic stress appears to wear down your immune system and make you more vulnerable to illness.
ONE COOL THING FROM THE SCIENCE:
"Stress-related disease emerges, predominantly, out of the fact that we so often activate a physiological system that has evolved for responding to acute physical emergencies, but we turn it on for months on end, worrying about mortgages, relationships, and promotions". In itself, the Immune Response to Stress is innately good – i.e., it activates and enhances immune response. It is part of your body's defense mechanism towards life-threatening danger and positions you in a ready-state for pending injury. Unfortunately, we as humans continually find more and new ways to aggravate ourselves in non-life-threatening ways that are interpreted as danger (because it's the only way the body can interpret them). This gradually overwhelms and ultimately damages the Immune System. In short, the natural relationship between Stress and Immune System was not built for the constant barrage of non-natural stimuli we impose on it.
WAYS BOOTCAMP HELPS YOU REDUCE STRESS:
From Stressed to Best Bootcamp is the culmination of three years worth of research related to stress reduction.  The cool thing is that all the things in it help boost your immune system while beating stress.
Call to Action
If you've been searching for a way to improve your immune system and overall health in the midst of this Coronavirus pandemic hopefully this gives you some ideas of where to focus your efforts.
We would encourage you to:
Print out our checklist and use it daily! Devise a plan you can commit to and follow it.
Take out all the guesswork and join our Bootcamp to follow a proven plan.
The simple fact is that when you TAKE ACTION it will help alleviate the stress of this unprecedented crisis.
---
We are on a MISSION to help over 40 high level professionals and entrepreneurs to conquer stress so that they can live their best life.  Download our FREE guide REJUVENATE: 24 Techniques to  Beat Stress.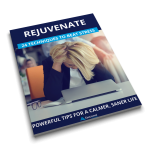 Enter your name and email to tell us where to send it!
---
References:
https://www.ncbi.nlm.nih.gov/pubmed/17403271
https://www.ncbi.nlm.nih.gov/pmc/articles/PMC2908954/ 
https://www.ncbi.nlm.nih.gov/pubmed/31193280
https://www.ncbi.nlm.nih.gov/pmc/articles/PMC3256323/
https://www.ncbi.nlm.nih.gov/pmc/articles/PMC1361287/