Confession Time: I Was Miserable and Angry All The Time Before Turning 40…

‍‍‍‍
Before I finally decided to focus on my well-being, life was chaotic with 80 hour work weeks, travel, and STRESS. Unbelievable, unrelenting stress.
‍‍‍‍
On the outside, my life looked like the picture of success…
‍‍‍‍
… I had a great husband, family, big salary, dream house, fancy car. The whole 9 yards.
‍‍‍‍
I was your typical type A perfectionist workaholic with multiple degrees under my belt, including an MBA and CPA.
‍‍‍‍
I worked hard to climb the corporate ladder and take on bigger, more lucrative opportunities. And it worked…
‍‍‍‍
I was a successful VP of Finance spearheading major projects. Yet, deep down… I was miserable.
‍‍‍‍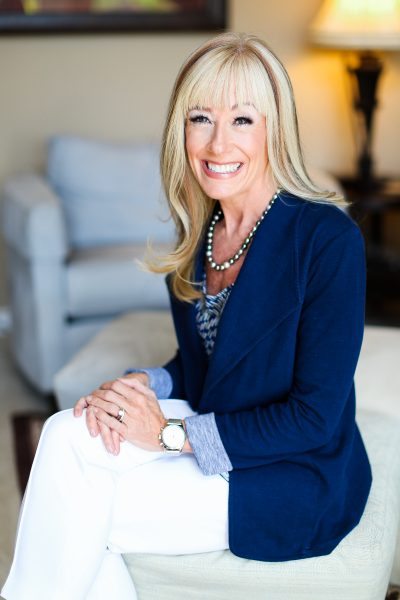 I still remember feeling dread on Sunday morning at the thought of going into work on Monday.
‍‍‍‍
My poor husband took the brunt of it. Not only was my marriage suffering, but my family and friends gave up on getting together because I never had any time.
‍‍‍‍
Somewhere along the way, stress no longer motivated me… it was destroying me.
‍‍‍‍
The signs of wear and tear were showing:
‍‍‍‍
▶️ I couldn't sleep without prescription medication
‍‍‍‍
▶️ Chronic nausea and IBS-like symptoms were the norm
‍‍‍‍
▶️ My patience was rapidly approaching zero
‍‍‍‍
▶️ I was 15 pounds heavier than I'd ever been
‍‍‍‍
▶️ Hypertension was just around the corner
‍‍‍‍
▶️ I suffered from severe scoliosis back pain and doctors only prescribed narcotics or surgery…no thank-you.
‍‍‍‍
▶️ I relied way too much on happy hours to unwind
‍‍‍‍
▶️ My addiction to sugar and carbs was out of control…
‍‍‍‍
And the worst part? I spent YEARS thinking "work will ease up soon, then I'll take care of myself".
‍‍‍‍
So I would do what most "type A" professionals do: "suck it up and keep going".
‍‍‍‍
But all that did was throw my hormones completely out of whack making it impossible to sleep, lose the extra pounds or perform at my highest level.
‍‍‍‍
Until one day, my good friend and colleague waltzed into my office and couldn't stop talking about this new at-home fitness program.
‍‍‍‍
I had never heard of it. But I was intrigued by the challenge, so I started the workouts.
‍‍‍‍
Besides, the 90-day program would end right before my 40th birthday and I wanted to prove I could do hard things besides WORK at 40.
‍‍‍‍
Every day for 90 days I did the hardest workout I had ever done. Ever. 60 – 90 minutes…at 4:30 in the morning (I wasn't sleeping anyway!).
‍‍‍‍
🎉 That program saved my life – and my marriage.
‍‍‍‍
🎉 That small step – working out – helped me get through the day a happier, more energetic person.
‍‍‍‍
🎉 I was a better leader at work, spouse, friend, daughter, sister.
‍‍‍‍
🎉 My back pain was slowly going away (WITHOUT narcotics).
‍‍‍‍
🎉 Soon enough, I started taking a superfood shake to help offset my poor diet.
‍‍‍‍
🎉 For the first time in a LONG time, my sugar cravings waned and my digestion issues slowly went away.
‍‍‍‍
🎉 All of these small changes "compounded" and radically transformed my body, relationships and life.
‍‍‍‍
Such a relief! I didn't realize it at the time but all I had to do was tackle my STRESS, which had been out of control for YEARS and I refused to slow down and do anything about it.
‍‍‍‍
So I understand where you're coming from. And all it takes is knowing how you can systematically implement these small changes to conquer stress so you can hit the problem at the heart!
‍‍‍‍
I've got some spots on my calendar for a free Success Strategy Session.
‍‍‍‍
I bet we can find your exact roadblock, so you don't have to go through the long painful time-wasting journey like I did.
Maybe the best part of all of this? It's a sustainable system that will set you up for LIFE…I'm approaching 50 now and have kept my results and built on them for the past 10 years!
‍‍‍‍
Click the link to find a convenient time for you, and let's talk about how we can move you closer to your goal!
https://live.vcita.com/…/execlevelwellne…/online-scheduling…
On a personal note…
When I'm not busy Coaching clients or blogging I can usually be found hiking, reading, traveling or watching football…I am a wholehearted Arizona Cardinals and ASU Sun Devil fanatic.
I live in Phoenix with my husband and ExecLevel Wellness partner Randy and our two fur babies Mojo and Mama Bear. We are fortunate to split time at our cabin in the woods in northern Arizona during the sizzling summer months.
I volunteer on the Arizona State University W.P. Carey Alumni Council as well as serve on the ASU 2020 Campaign President's advisory board. I support various animal rescue groups including the Arizona Humane Society and the Arizona Border Collie Rescue where we adopted our two fur-babies.
Want to know more about me?
Here are some additional quick facts about me…I:
Graduated in a high school class of 17 people (in Lovington, IL population 1,300!).
Went to Super Bowl 43 to cheer on my Cardinals…and was crushed by the outcome.
Have hiked the Grand Canyon several times (to Phantom Ranch & Havasupai Falls).
Traveled to Antarctica to trek to Mawson's huts…unfortunately ice prevented our landfall.
Have a long-term goal of starting a senior dog sanctuary.
Competed in an NPC bikini competition in 2016 – I'm an extreme introvert and this was my most extreme personal growth exercise to date!
I have severe scoliosis (to other scoliosis warriors: 73T / 43L degree S curve).  I live a pain free, normal life and have avoided surgeries and pain meds through clean eating and exercising. This condition is a big reason why I am so passionate about wellness and helping others!  Not one of my doctors ever suggested exercise and nutrition could help me.